Be Found Online with an Affordable Online Presence
Bee Online will lend a helping hand along the way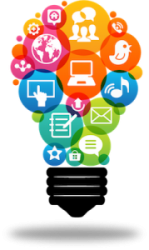 This is what our customers are saying
Don't just take our word for it
I regularly rely on Norys's strengths and her considered opinion on 'all things on-line' and when I see the results she produces I am always glad that she was there for me.  She stays a step ahead in having ideas on how something can be developed or be improved. Then she stops at pretty much nothing to see how it can get done the best way. What's more, she tells you (nicely!) when there is a drawback to the direction you are going – something I am always grateful for. We have worked together in several web projects, including Peter Hutcheon Law Office, Change Energy, and FCIntell.
Norys has a good sense for creativity and knows what looks good for your business and your market. She is also very accommodating and understands what I want for my company's brand, very customer focused but knows her stuff. Additionally, she is always open to listen to your concerns and addresses them with expertise.
Norys with her friendly approach and excellent online marketing skills helped me create an online presence for my business by designing an industry-fitting but edgy website and social media.